Welcome to Our Financing Department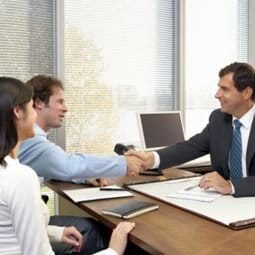 The Finance Department at L & L Ford
So, you're through with the toughest part of the vehicle buying process (finding the vehicle you want), and now you're on to the finance side of things. Does just the word finance bring chills to your spine? Fear not, Pennsylvania drivers, the L & L Ford finance team is ready to help! Our team of in-house finance experts will work with East Berlin drivers to find a cash payment that fits within your unique needs. Here at L & L Ford, our finance team is well connected to a vast lending network that helps to ensure that Pennsylvania drivers can land a fair finance deal.
Don't know whether to lease or get a car loan? We'll help you out here at L & L Ford
Choosing between a lease and a car loan is a critical decision, but with the help of our finance team, we can make that decision simple for you here at L & L Ford. For example, if you're looking to switch up your ride every few years, you might want to lease one of the new Ford models available at our dealership around Pennsylvania. On the other hand, if you're the type that loves to drive your cars for the long haul, a car loan is undoubtedly the financing option for you. Whatever your choice, we'll make the process easy and streamlined for your convenience.
Jumpstart the Auto Financing Process in East Berlin
When you're prepared to make your next move, you can count on our friendly financing experts here at L & L Ford to help with all your financing needs and guide you through a smooth, easygoing financing experience. All you need to do is fill out our easy financing application, which you can do right from the comfort of home, and we'll be ready to start crunching numbers to help you get that much closer to owning the F-150, Escape, Explorer, Bronco Sport or Ranger of your dreams.